Discover more from EVERYONE CAN COOK
Bake Austin is a virtual culinary school for all ages. We teach you to be the boss of your own kitchen. Most of us don't need more stuff, but we all need to eat! 🎂 If you sign up today you will receive our famous & delicious Carrot Cake Recipe
Over 1,000 subscribers
Sweet Nothings June 2016

Sweet Nothings
June 2016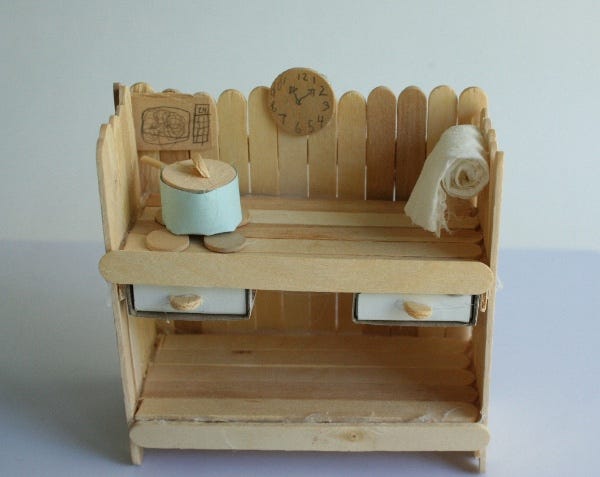 Tiny kitchen made by a student. So sweet :) 
First week of summer camp is over and it was so much fun to bake tiny things with the kids.

Check out my blog post about it, if you want to see more photos: 
http://www.bakeaustin.com/blog/tiny-baking-camp
Still looking for a summer camp?
There a few spots left:

Crazy Candy Camp             June 20-24 -         FULL
What's that.. a cupcake?!   June 27-July 1-      FULL
Teen Cupcake Battle           July 5-8 -               FULL
Cookie Extravaganza          July 11-15 -        FULL
Star Wars Camp                  July 18-22 -        5 spots left
Whats' that a cupcake?!     July 25-29 -        6 spots left
Cake Camp                          August 8-12 -      FULL
Gluten Free Camp               August 15-19 -    6 spots left

  Sign up today to secure your spot in one of our super fun, creative and yummy summer camps.

For more info and to sign up go to:  www.bakeaustin.com
Here are what some parents have to say about our camps:

"My 8 YO daughter has attended baking camps before, but they failed to match the unique vibe created by Chef Pascal. Not only did my child look forward to going each day, but she produced some amazing treats. Today was the last day of the mini baking camp and on the ride home my daughter was already asking when she can attend another camp at Bake Austin. Thank you, Pascal, for starting our summer off with a win!" -Jennifer Y.

"Fantastic summer camp! My daughter loved it and I hope we can do more; as well as kid and parent classes, adult classes and kid classes. Pascal is a wonderful baker, artist and person!" -Cynthia M.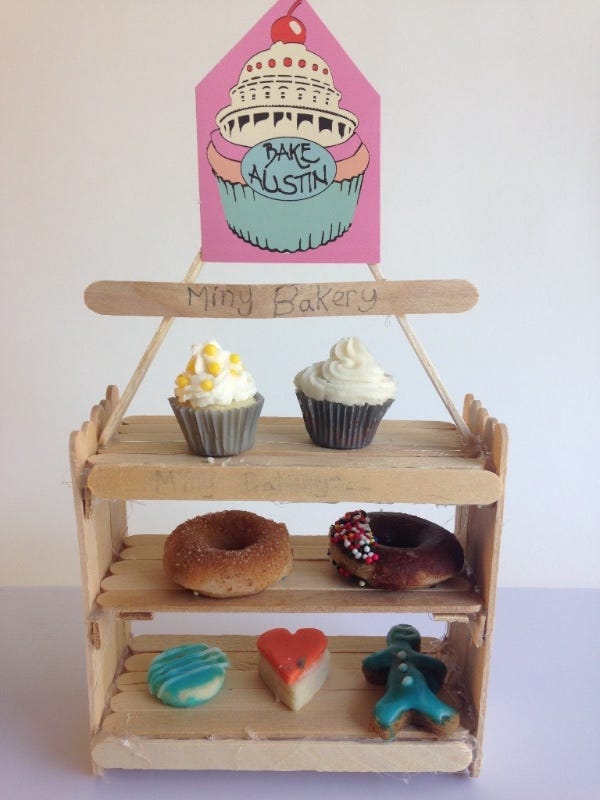 Another student creation. Makes me smile. 
Fall classes for kids, adults, homeschoolers and parent child classes are going to be announced soon.
Stay tuned.